The Local 177 Retirees Club
All upcoming events have been postponed due to the COVID-19 Pandemic
---
Those wishing to join the Local 177 Retirees Club, please print and fill out the application below, and return to:
Teamsters Local 177 Retiree Chapter
282 Hillside Avenue
Hillside, NJ 07205
Enclose a yearly check for $15.00 made out to Local 177 Retiree Chapter. You will receive three (3) issues of our newsletter a year which will keep you up to date on all upcoming events and trips. Many trips are at reduced rates for members.
---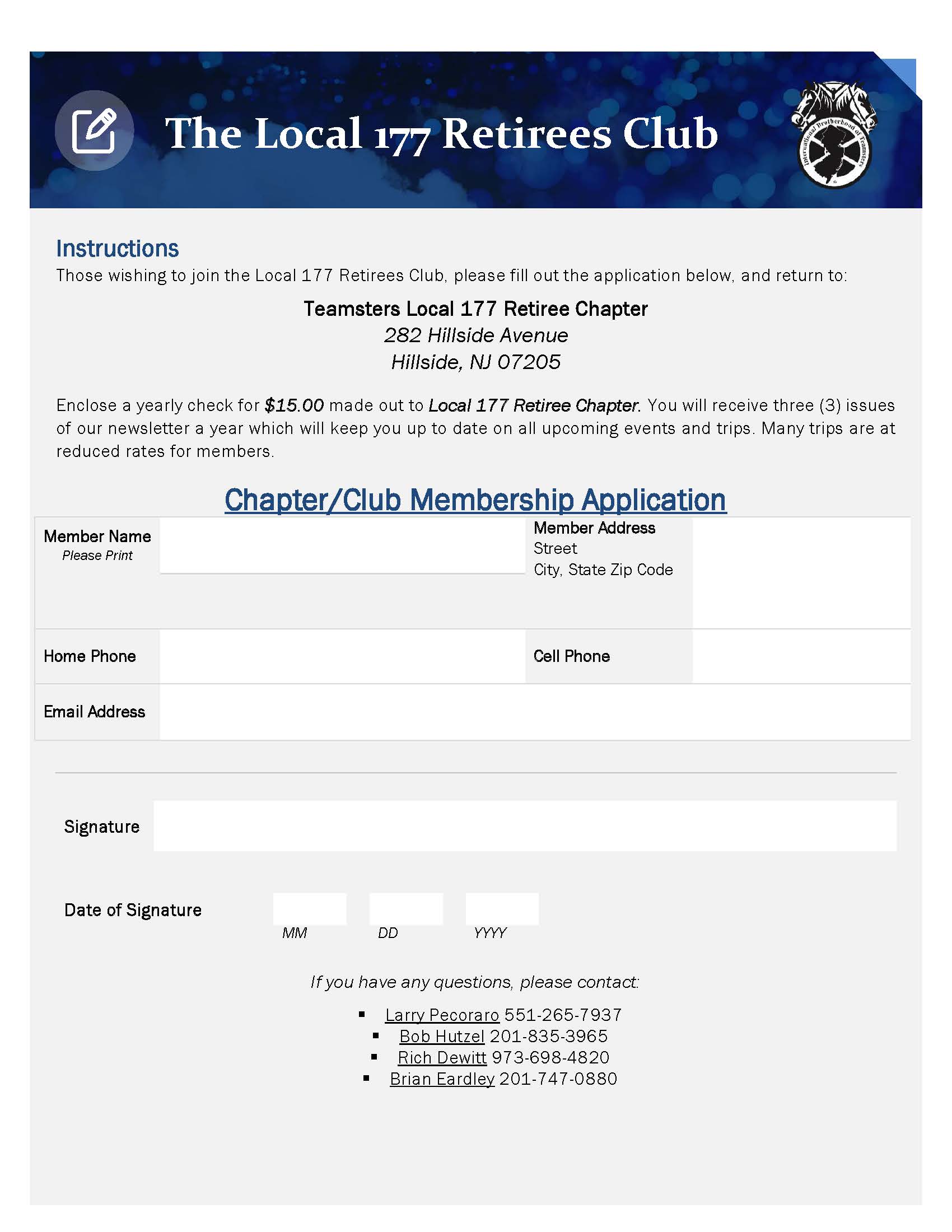 If you have any questions, please contact
Page Last Updated: Dec 16, 2020 (10:32:55)