PRESIDENTS MESSAGE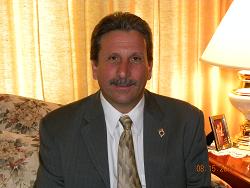 By James DeMartino, President Local 177
As many of you know, 2013 was a turbulent year, filled with unique and demanding challenges for both the labor movement in general and this Local Union in particular. For example, last year we saw anti-union forces score much publicized political victories in states like Ohio, Wisconsin and Indiana. Now at the mid-year mark, 2014 is proving to be equally volatile. Just last month in Wisconsin, where collective bargaining rights had already been effectively eliminated for public sector employees, a federal court handed another victory to anti-union advocates, ruling that Wisconsin is not required to maintain policies that support private associations such as unions. The message is as disturbing as it is clear: anti-union activists will stop at nothing to undermine the power we as a group can muster when we join together to fight for our rights.
While we as Teamsters recognize the threat to all we have worked to achieve – mostly notably, the rights of working men and women to earn a living wage – many seem to be missing the boat, taking for granted the significant benefits and rights we earned at the bargaining table. We cannot kid ourselves into thinking that these anti-union victories are a passing fad, or limited to distant states and public sector employees. Case in point: Wisconsin's governor, the architect of that state's anti-public worker crusade, is now traveling around the country, including to New York, to raise money for like-minded candidates for office. If it can happen in the heavily unionized states of Ohio and Wisconsin, it can happen here. And make no mistake, Big Business is watching. How do I know? By having spent the greater part of 2013 across the bargaining table from UPS.
This has to be a wake-up call to all Unions and their families. Now is the time for all Unions to come together as one and recall their politicians. As you know, the Union has consistently asked that all of our members participate in D.R.I.V.E. (Democratic, Republican, Independent, Voter, Education). This is to assure that the elected candidates in public office are friendly to the interests of Teamster and Union members.
You have the power to stop this relentless assault on Unions and working families: VOTE THEM OUT!
Page Last Updated: Sep 05, 2014 (13:23:16)